How To Register
You have four ways to register:
Online at imATHLETE REGISTER NOW
You can register in person at either pre-race packet pickup or on race day. Click Schedule in the menu on the left for more information.
Download the paper registration form the link below and mail in with payment. NOTE: Paper entries must be postmarked by 2/20; those postmarked after that date are not guaranteed to be processed. Paper entries with check payments are not eligible for race cancellation refunds. If you want your entry to be eligible for the race cancellation refund, please pay with a credit card when submitting a paper entry, register online, or at pre-race or race day packet pickup. Download Paper Entry Form
Pricing
Sprint Triathlon & Duathlon – Individual
$95
$100
$110
$120
Sprint Triathlon & Duathlon – Relay
$120
$125
$145
$165
Olympic Distance Triathlon & Aquabike – Individual
$125
$130
$140
$150
Olympic Distance Triathlon & Aquabike – Relay
$150
$155
$175
$195
Relay costs are per team.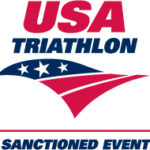 Desert Triathlon is a USAT sanctioned event. Participants must either enter their valid membership number during registration, purchase an annual membership during registration ($50 for adults, $10 for youth age 17 and under as of December 31 of the current year), or purchase a one-day license during registration ($15 for adults).
Tri-Club Discount
Triathlon clubs with 5 or more members are eligible for a to receive a discount code good for $10 off registration for any event for their members. Starting this year, we will be giving out unique codes to each triathlon club. To receive a code for your club, please email info@southland-events.com.
Desert Double
Planning on participating in both the New Balance Palm Desert 1/2 Marathon & 5k and Desert Triathlon? We want to thank you by giving you a discount on your registrations. All you need to do is sign up online for both events. $10 will be deducted from the second event you register for.
If you have any questions, email us at info@southland-events.com.
Refunds
SOUTHLAND EVENTS DOES NOT OFFER REFUNDS FOR ANY REASON, WITH THE EXCEPTION OF THOSE STATED BELOW.
Southland Events, in partnership with our registration platform, imATHLETE, will offer refunds should Desert Triathlon be cancelled under certain circumstances. All registrants automatically receive this coverage upon registering – there are no additional steps you need to complete. If you sign up for the event and are unable to participate, please see the information below on Entry Cancellations.
imATHLETE'S COMMITMENT TO REFUND
imATHLETE will provide a refund of your registration fee to you should the event be cancelled or postponed for one of the following reasons and not rescheduled within 90 days:
Adverse Weather – that is outside of what can be expected on a day to day basis, which occurs or is occurring in the period up to 72 hours prior to the Event and within 100 mile radius of the organized event location.  It does not mean the threat of Adverse Weather.
Natural Catastrophe – earthquake, tsunami, flood, volcanic eruption, hurricane, tornado, forest fire and/or any other extraordinary meteorological event causing widespread damage within 100 mile radius of the organized event location.  It does not mean the threat of a Natural Catastrophe.
Terrorism – this means an act or series of acts, including the use of force or violence, of any person or group(s) of persons, whether acting alone or on behalf of or in connection with any organization(s), committed for political, religious or ideological purposes including the intention to influence any government and/or to put the public in fear for such purposes in the period up to 72 hours prior to the Insured Event(s) and within 100 mile radius of the organized event location.  It does not mean the threat of an act of Terrorism.
Please note that we will not provide any refund should a covered event be cancelled once it has started.  We will also not provide a refund if the event is rescheduled to take place within 90 days of the original commencement date of the event or if the covered Event also provides refunds for the same perils listed above.
Should the event be cancelled for any other reason than explicitly stated above, imATHLETE is unable to guarantee a refund of your registration fee. If such an occurrence takes place, you should consult the event organizer about their refund policy.
Entry Cancellation
If you have signed up to participate in the race and cannot attend for any reason, you may cancel your registration up to 7 days prior to the race. To cancel your registration, log in to the imAthlete, click "Edit Registration" and select "Cancel Registration." You must cancel your registration at least 7 days prior to race day in order to receive the discount code. Cancelling your registration creates a discount code that will give you a 50% credit for the 2019 Desert Triathlon based on what you paid for the 2018 race. For example, if you signed up at the $100 price and cancel, you will receive a code good for $50 toward the 2018 race. You will not receive a refund for the entry fee you paid, as the event has no refund policy (see above).
Transfers
We DO allow transfers from one participant to another up to 14 days before the event. To transfer a confirmed entry in Desert Triathlon from one person to another, please email info@southland-events.com for a transfer code to be given to the new participant and instructions on how to cancel your registration. There will be a $10 transfer fee to be paid by the new participant. Please note: cancelling your registration will not result in a refund from imATHLETE or Desert Triathlon. It will be your responsibility to work out payment from the person you are transferring to.